For three decades AEIG has remained a dynamic presence offering a broad line of equine insurance products. We work only with "A" rated insurance carriers, and we are one of the country's largest providers of coverage for show and pleasure horses, horse farms, equestrian professionals, clubs and shows. Of all the insurance providers in the United States, AEIG is the only one devoted exclusively to equine exposures. AEIG has a steadfast commitment to giving you the best combination of coverage and rates available.

Our network of independent insurance brokers and agents can tell you more about how AEIG's coverage can work for you. Click here to learn more or to find out how to become one of our agents.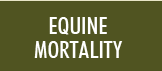 Our Equine Mortality underwriting staff has more than 100 years' collective experience with horses and insurance. We ride, drive, show, love, and understand backyard pet minis, Olympic contenders, and everything in between. AEIG's mortality program provides the best insurance for your unique situation.
Click to find out more
.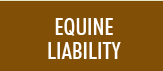 AEIG's Liability Insurance suite of products is tailored to fit the needs of professionals and amateurs. Whether you're looking for protection for a riding instructor or a series of horse shows, we have the solutions.
Find out more
about how AEIG's horse-savvy underwriters understand how to tailor a policy to the particular aspects of your risk.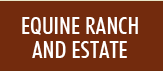 Equine Ranch & Estate coverage is underwritten by AEIG with a personal approach. Whether your risk is a small farmette, or a bustling commercial operation, or anything in between, we offer the right coverages to protect assets, livelihoods, and dreams.
See how
our team of professionals can guide you to make the right insurance choices from our flexible options.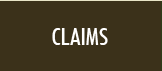 Life doesn't always go as planned. If you have a loss to report, AEIG provides you round-the-clock access to our claim adjusters. You'll get prompt, courteous, efficient service with the team at National Equine Adjusting, Inc.
Click to learn more
about how to contact them for assistance with your equine mortality, liability, or property claim.